In Memoriam: Michael B. Cohen (1992 - 2017)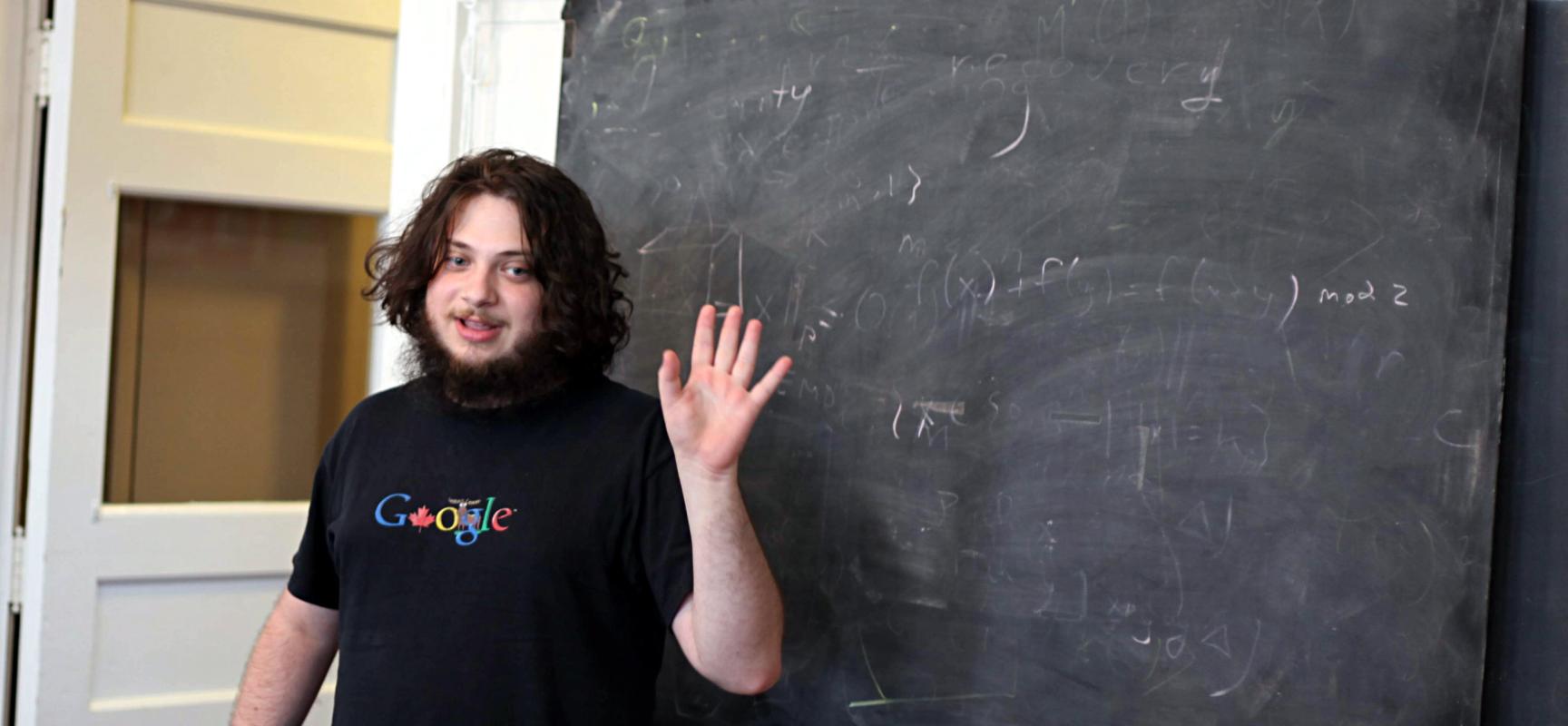 This memorial was composed by friends and colleagues whose memories of Michael are shared below.
This semester, we had the brief joy of sharing Michael's company during his stay as a fellow at the Simons Institute. Michael's passing in September was sudden and tragic, and though the news has already reverberated through the community, we continue to struggle to comprehend the loss. Michael was a brilliant researcher: his creativity and sense of aesthetics were obvious to anyone who spent even ten minutes in his company, and will be remembered through his work.
At the age of 25, Michael was already becoming an iconic figure in the fields of spectral graph theory, linear algebra, and optimization. He made progress on a number of fundamental and notoriously hard problems: designing better algorithms for the k-server problem, computing the stable distribution of a random walk in nearly linear time, solving Laplacian linear equations faster than sorting, and developing new approaches to many sampling problems in linear algebra. In a striking single-author paper, Michael gave the first algorithmic construction of Ramanujan graphs of every degree, solving a problem which had been open since the 80's. For this work, he won the best student paper award at a top TCS conference. These are just a few highlights; Michael was a coauthor on more than 15 papers, with over 25 collaborators. These numbers will grow as more of his ongoing projects make their way to publication in the coming years.
To us, Michael was more than an exceptional researcher; he was a colleague and a dear friend. We admired Michael's curiosity, honesty, and buoyancy, which we wish to commemorate here through stories from our interactions with him.
Words can only go so far to describe Michael's vibrant personality and intellect, both in research and in life. In losing Michael, our community has lost a singular talent, and a unique, kind personality. We feel lucky to have known him, and we carry his memory with us as a source of inspiration. He will be dearly missed.  
Related Articles
,