Cooks, in Theory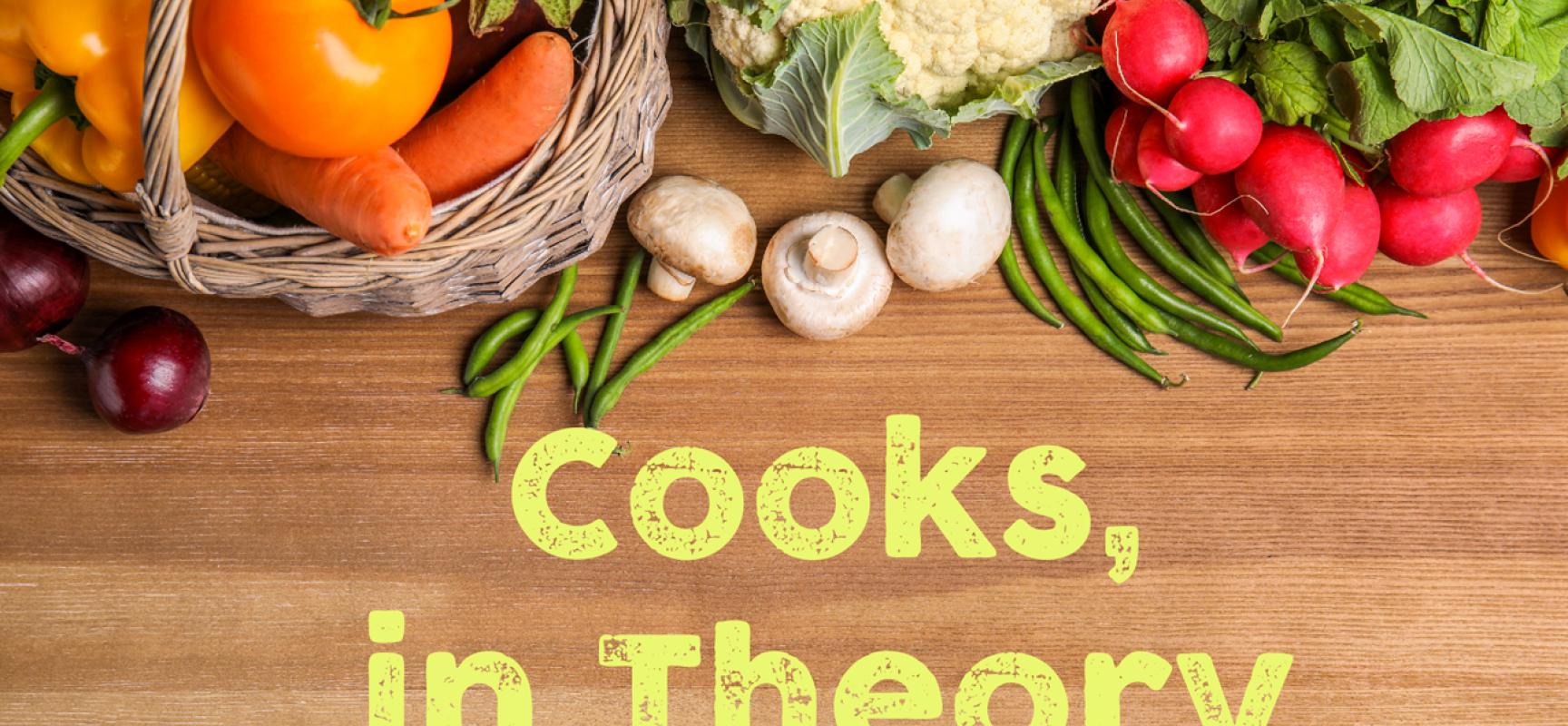 by Amy Ambrose

"If you are what you eat, then I only want to eat the good stuff."  
— Remy, Ratatouille
Did you see the invite to Cooks, in Theory, a weekly meetup for the Simons Institute community in which scientists and others cook together … over Zoom? In the words of Cooks, in Theory participant Fang Song, "Cooks, in Theory introduces a new computational model that surpasses quantum supremacy and will break all lattice-based cryptography that is implemented in tongues and stomachs."
CiT participant Christian Schaffner sums it up succinctly: "Yummy."
Don't let your lack of skills hold you back from joining — your taste buds will guide you. Here is what you can expect:
Time: One hour long, usually at 5 p.m. PDT on Wednesdays.
Elements: A delicious and simple recipe to be made from readily available ingredients, cooking instruction from a computer scientist somewhere in the world, hungry learners.
Format: A different member of the community serves as head chef each week and circulates the ingredient list in advance. The lead chef's tone of voice is patient and (shall we say) hopeful. We spend some time cutting, chopping, checking, and rechecking. Learners ask many (many!) questions (Can you cut that again, I didn't see? Is this the right size? What's a courgette exactly?), which are resolved quickly by the head chef via iterative show-and-tell. Once things go into the oven or onto the stove, discussion branches off in many directions. After 30 to 40 minutes of cooking, learners take their first tastes, a round of exclamations and cheers can be heard from around the world, and with thumbs still up, we all extinguish Zoom to enjoy our new creations.
Dishes so far: Pasta carbonara (Daniele Micciancio), garlic potato and chapati (Vinod Vaikuntanathan), shakshuka (Ran Canetti), oyako donburi (Amy Ambrose), mapo tofu and steak stir-fry (Rachel Lin), tian/ratatouille (Léo Ducas), tiramisu (Tal Rabin), doro alicha wot (Jelani Nelson), koftas de prasa (Ran Canetti). Chefs also shared a few recipes to try out on our own: "lemon-blueberry cake approximately" (Yfke Dulek) and sourdough bread (two separate recipes — Tanja Lange and Debbie Leung).
Some closing wisdom from Cooks, in Theory muse Julia Child, to sum up the above: "You don't have to cook fancy or complicated masterpieces — just good food from fresh ingredients. The only real stumbling block is fear of failure. In cooking you've got to have a what-the-hell attitude."
If you would like to receive connection details and information on upcoming Cooks, in Theory sessions, please email Raquel Romero at rmromero [at] berkeley.edu.
Related articles
,